California Real Estate Sales Course Package
Choose the courses that you need and receive our bulk discount!
3 Courses for $148
2 Courses for $128
1 Course for $98
To qualify to apply for your real estate sales license: complete Real Estate Principles, Real Estate Practice, and one elective from the list below.
The sooner you get started, the sooner you'll be ready to take the California real estate exam!
EASY: open-book exams with 40% – 80% fewer questions, so every course is easier to pass.
EFFECTIVE: Downloadable course materials to learn at your own pace.
AFFORDABLE: We'll beat any advertised price, so you know you're getting the best value.
PLUS, "5-Star Customer Service" (according to customers) 7 days a week
Buy Multiple Courses to Save Money!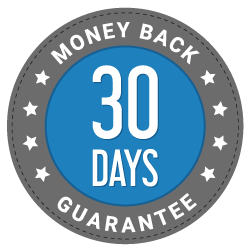 Online access to the course and exam. Printed textbook and printed exam also available (online access is included with every Printed Textbook order).
Courses Fully Accepted by California Department of Real Estate and California Department of Education. Guaranteed pass or take over at no cost!
With two years as a real estate salesperson (or with a 4-year college degree), all you need to become a California real estate broker are a total of 8 courses and to pass your broker exam. If you have already taken 7 qualifying real estate courses, such as Real Estate Principles, choose 1 more courses to qualify to take the California broker license exam.